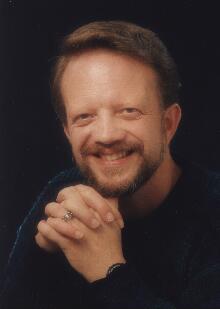 The creation of the Inimini inch scale miniatures, rooms and scenes came naturally to Bill. In a 'former life' he worked as a set designer for a number of community and educational theatres in North & South Carolina, Pennsylvania and Vermont. The shows he designed covered a wide spectrum. From the stylistic and simple (David & Lisa and You're A Good Man, Charlie Brown) to the multileveled and complex (Cactus Flower and Child's Play). From the height of fantasy (Once Upon A Mattress and Peter Pan) to the depths of reality (The Effects Of Gamma Rays On Man-In-The-Moon Marrigolds and Come Back Little Sheba).

     One critic wrote of his setting for The Effects Of Gamma Rays...:
     "...The technical aspects of the show were about as flawless as the performances.

      Not since 'Tobacco Road' has there been such a slovenly set on stage. Slovenly on purpose, of cource, to symbolize the deterioration of the mother. It is rather crawly in feeling as one expects to see cockroaches large as saucers crawling over the kitchen equiptment.

     It is an excellent production..."

     The same attention to detail that Bill put into his scenic designs has gone into his miniature creations. And, mixed in with the detail you'll find Bill's own unique sense of humor (as can also be found in the plays that he has written). Don't be surprised to find a carrot-eating gopher in the vegetable garden - or a wall full of pinholes where the dart board is hung in one of his room boxes (not every toss hit the bullseye... or even hit the dart board for that matter!).

     Bill combines his creativity, design experience and unique sense of humor to create each original Inimini miniature.